P

rocess

A

nalysis and

M

easures -

PAM
PAM – the procedure for business process optimisation
Many companies run business process which as time passed became comparatively complicated and inefficient.

In this case the companies try to improve these business processes step by step without disrupting operative business.

The PAM-procedure supports the pragmatic business process optimisation.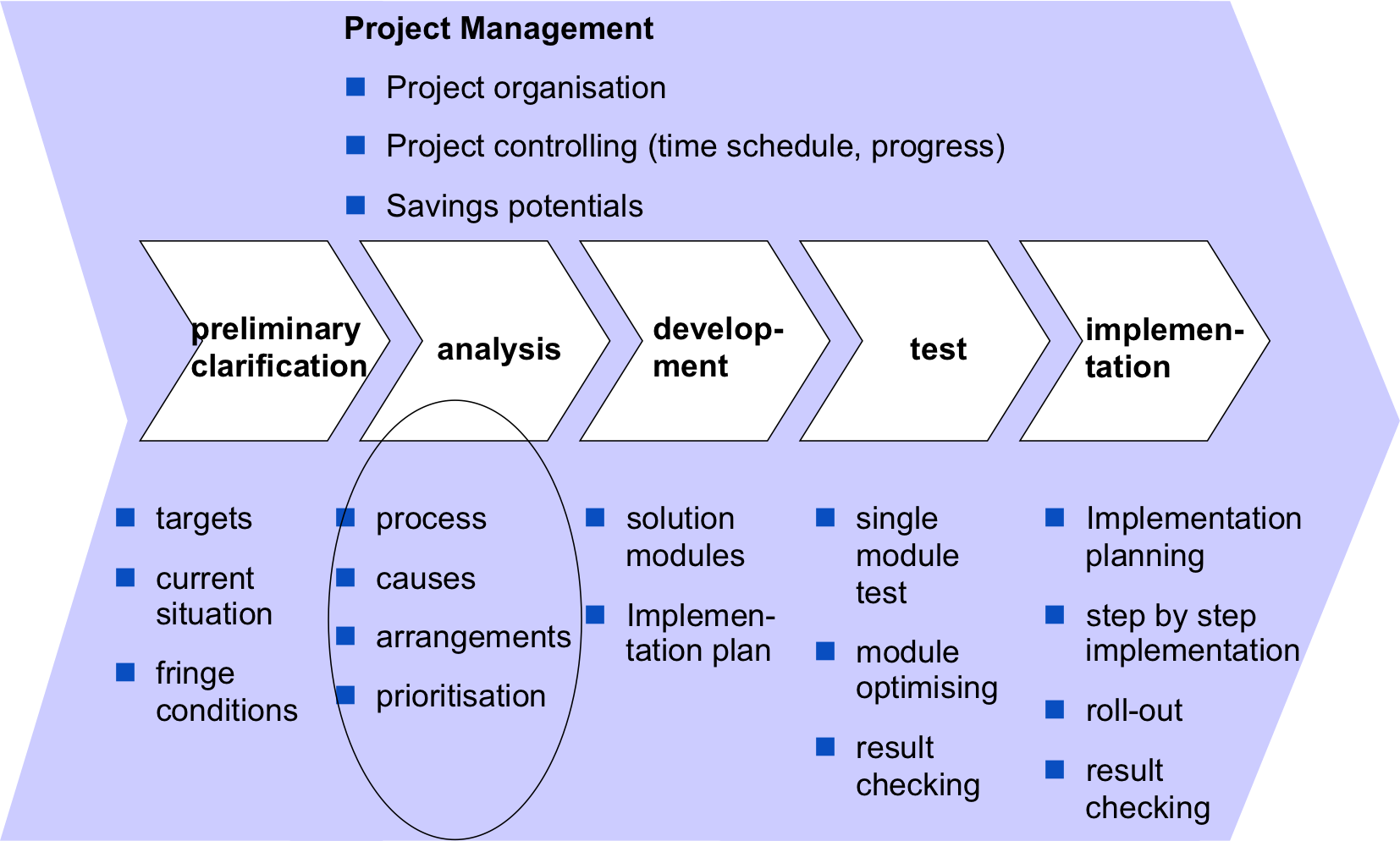 PAM – analysis and measures
The PAM-procedure is based on an intensive cooperation of process operators, specialists and conultants. This team is focused on fast and continuous progress.
There are five PAM-steps:
Step 1: simple graphical process modelling
Step 2: identification of process barriers and detours
Step 3: analysis of causes and illustration of coherences
Step 4: definition of measures and implementation priorities
Step 5: check of measure implementation
The PAM-procedure helps to identify improvements and to implement quickly.