P

aternoster

P

allet

L

ift -

PPL
PPL – the high performance paternoster concept
Compact storage systems, which are advantageous regarding space requirements and energy consumption, are applied for palette-storage more and more (example: SMB-Group, Quickborn). Systems like this use powerful truck-/shuttle-units in several warehouse levels, which enable high system performance.

Bottlenecks are the slow pallet-lifts transporting the pallets vertically in front of the warehouse.

A new approach is the pallet-paternoster-concept which bases on a continuous swap-in and swap-out process at all warehouse levels.

The PPL-concept enables the implementation of a high-performance storage system.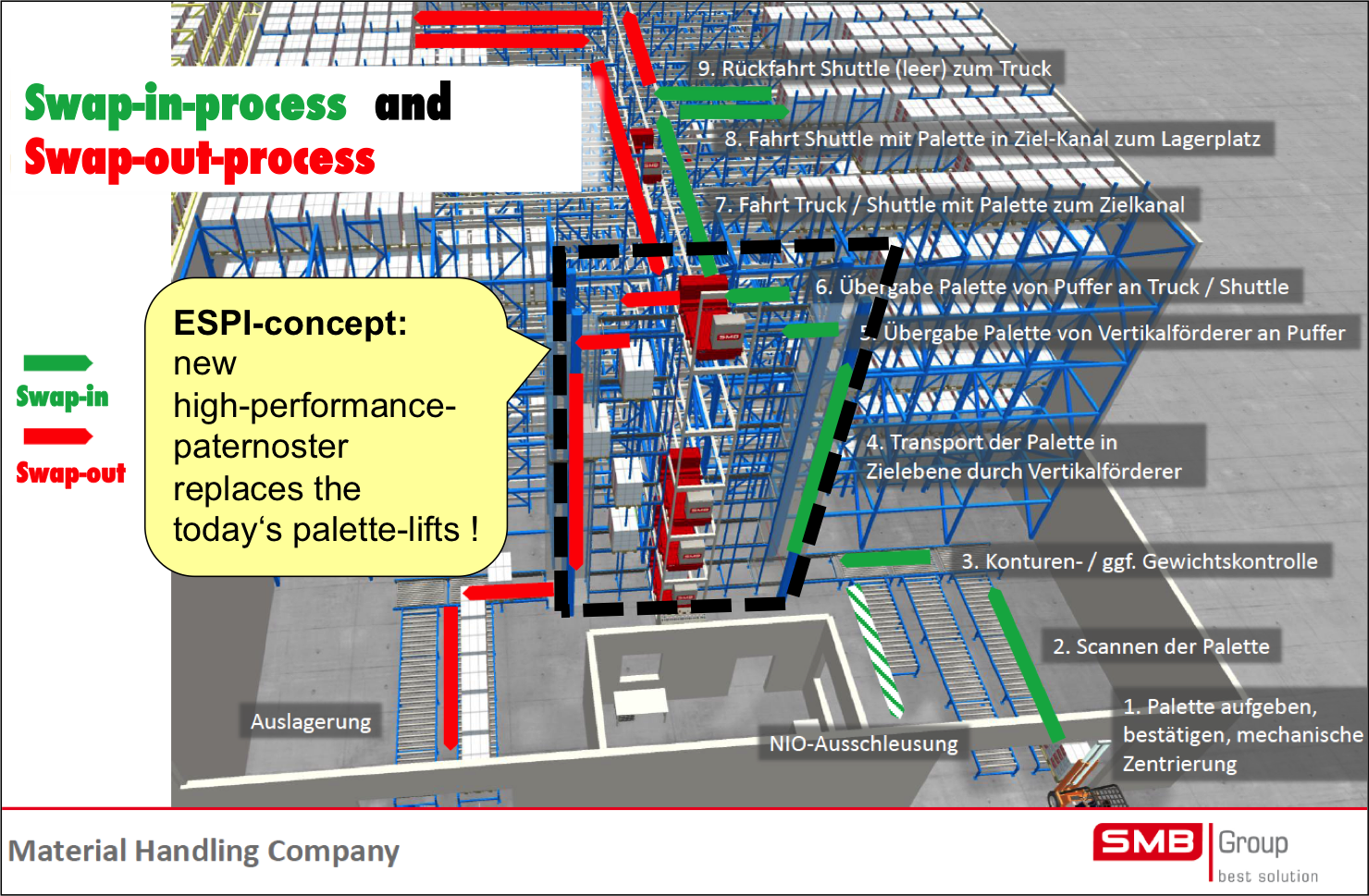 The use of the PPL-concept is suited to the following applications:
Sequencing warehouse for dispatch (see example)
Fast high rack warehouse and channels with mixed pallets
Fast high rack warehouse and channels with homogeneous palettes
Each paternoster-system is made for a performance of approx. 400 pallets / hour (double cycle). If there are several warehouse levels and allocated truck-/shuttle-units, the total storage system provides an enormous performance at low energy consumption.

The paternoster controlling ensures for continuous swap-in / swap-out and avoids imbalance.