WHC – the concept of contactless wire recognition
During production of complex wire harness there are wire harness sections which are plugged into the main wire harness at the final assembly stage. There are connectors on one side of the wire harness sections and at the plug-in-point on the other side, there is a bundle of wires with "open ends", i.e. no connectors.

Today's electrical test systems usually work with wire harness connectors – the adaptation of single wire ends is very time-consuming.

The new test procedure WHC is designed to handle these wire harness sections. WHC uses standard test systems on the connector-side of the wire harness section and a specific, contactless measuring device on the bundle-side with "open ends".

In performing the test procedure the WHC recognizes all wires of the bundle and if a wire is missing and if – as a result – the wire harness section is incomplete.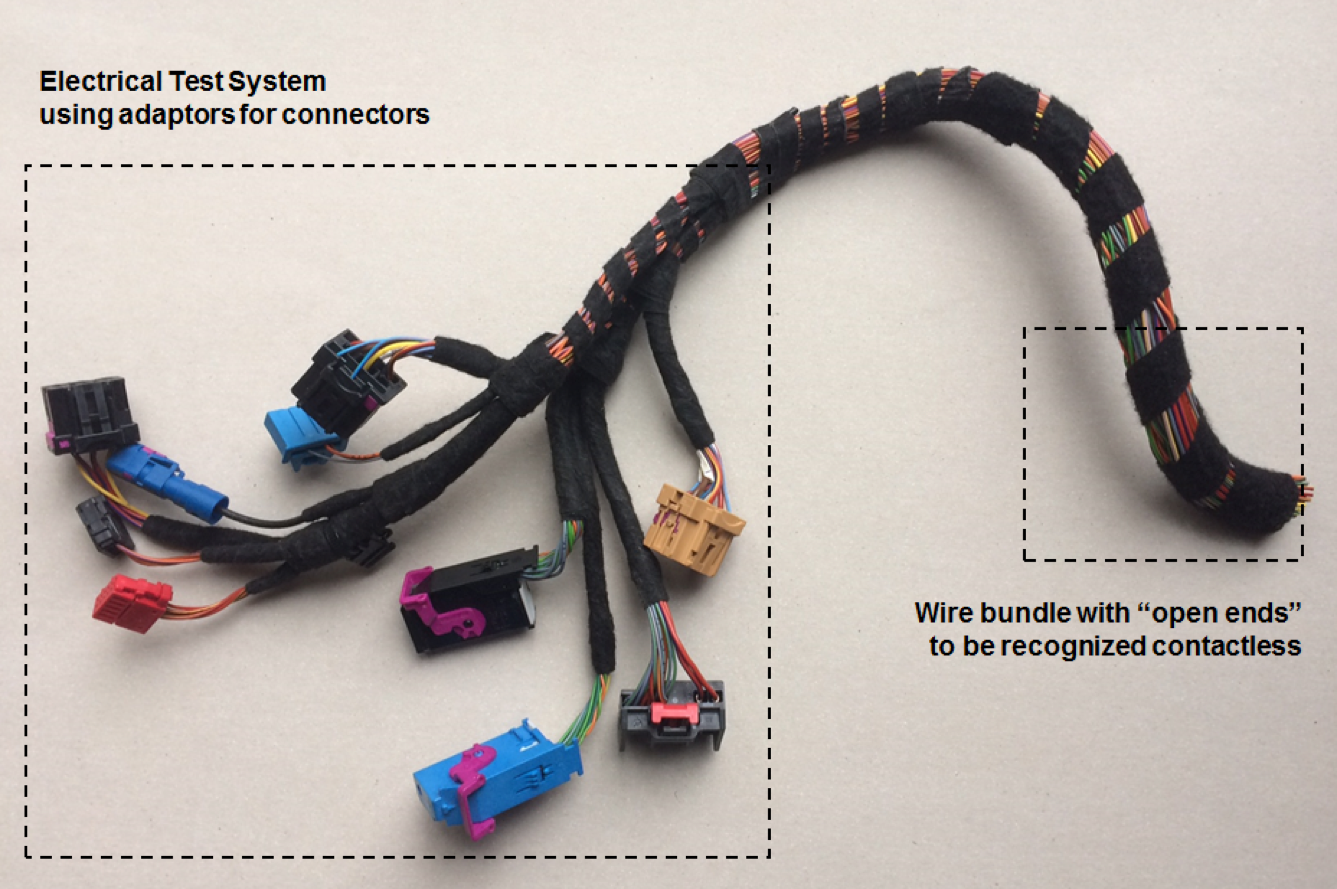 If missing wires of the wire bundle generate extensive rework or even scrapping of the main wire harness, e.g. at complex wire harnesses or at foamed sockets, until now the following measures are in place:
Version 1: Pretest and bonding of each single wire end -> very time consuming
Version 2: Manual counting of bundle wires -> time consuming, insecure
Version 3: Only final test at electrical test desk -> if applicable, enormous rework
The WHC-procedure enables a simple pretest of the wire harness section within seconds. Missing bundle wires are detected before further processing. WHC helps to avoid extensive rework or scrapping of wire harnesses.