A

ssembly

L

ine

O

ptimisation -

ALO
ALO - the powerful tool for optimising assembly lines designed for customised or multi-variant products
Different characteristics of the product within the assembly line cause a continuously changing workload at the interlinked work stations.
An assembly line of this type is efficient only if the engineering team balanced the assembly line properly and the assembly team is able to continously balance the upcoming variations of workload.
The ALO-System supports the optimisation of such an assembly line during the processes of engineering, production control and product assembly.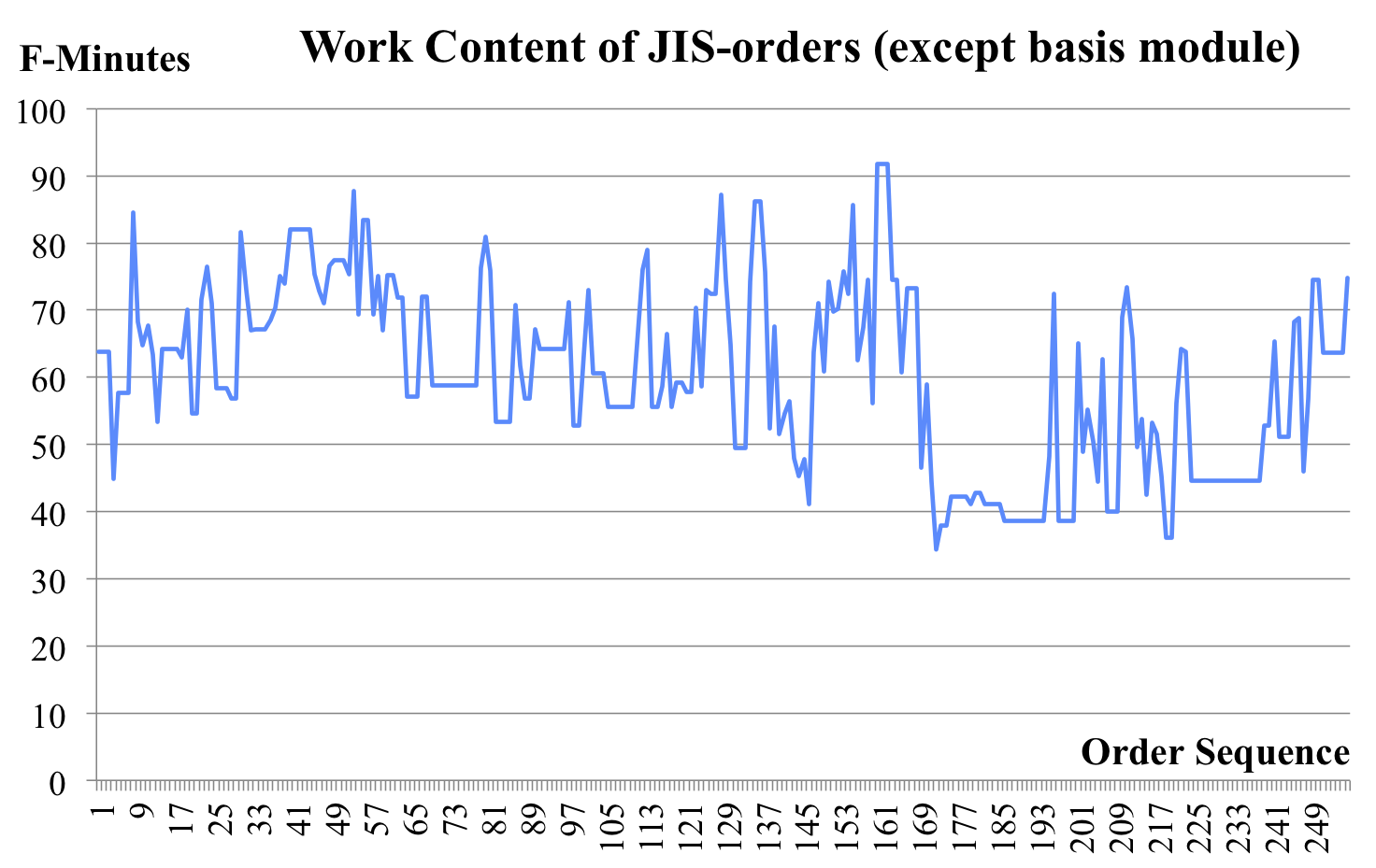 ALO - optimisation of engineering
The ALO-System undertakes all order data of the customer and production components and allows a simulation-assisted analysis of suitable line balancing and line efficiency. There are three analysis levels:
Level 1: Analysis of the avarage workload per work station
Level 2: Analysis of workload variance i.e. frequency of extreme workloads
Level 3: Analysis of line efficiency under certain conditions and optimisation strategies
Then the engineering team is able to check the allocation of work packages in the ALO-System as long as the line balancing gets solid and efficient.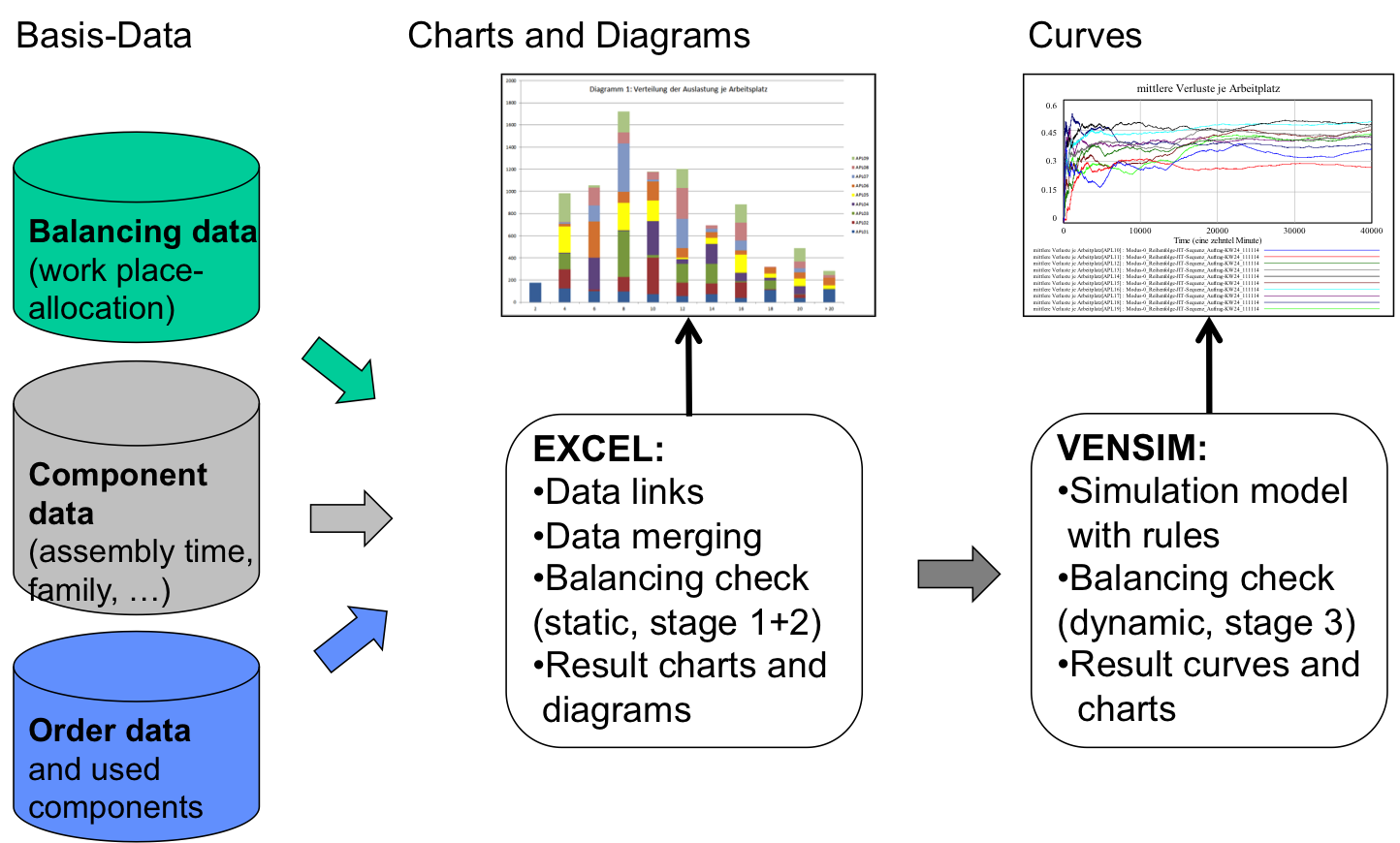 ALO - production control optimisation
If the ALO-system is linked to the customer's IT-based production control system, the ALO-system regularly adopts the required order data for the assembly lines. Based on this data the ALO-System simulates the estimated efficiency and output of the assembly lines.
Therewith the team of production control is able to identify early unbalanced workload caused by new products or changed order mix. As a result necessary actions can be initiated in time.

ALO - assembly line optimisation
Today, customers usually use additional workers, work stations designed for exotic scope of work and group-related salary systems for promoting different workloads in the assembly line.
The ALO-System is able to check the efficiency of these customised solutions.
Additionally, the ALO-System offers an optimised working system based on clear rules for an alternating support in case of overload at the work station. These rules make the workers co-operate and concurrently avoid redundant waiting periods. As a result, the assembly line efficiency can be considerably increased.